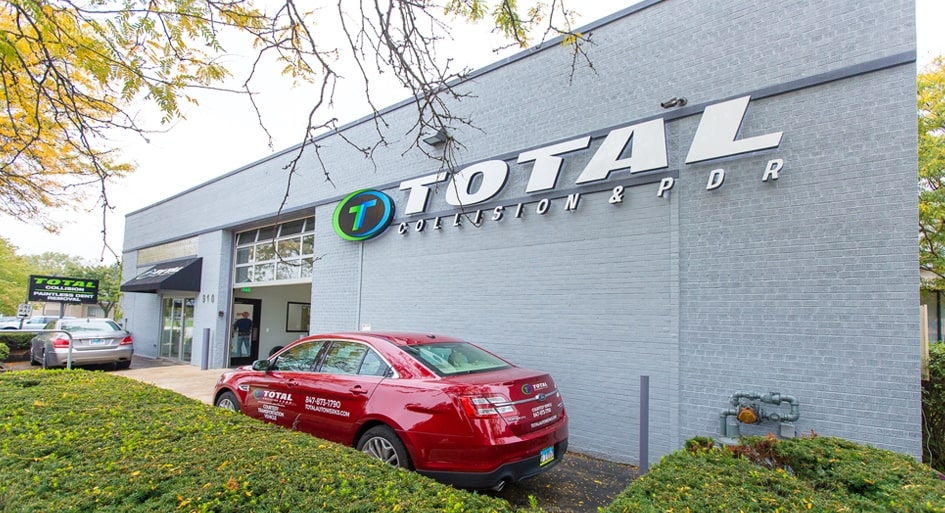 When you drop off your vehicle for an auto body repairs, we disassemble and inspect the damaged areas in order to write a proper, accurate estimate. We blueprint the damages so we can create a repair plan to ensure a total and efficient repair. You will never be charged more than necessary for any given repair. We are a VW Certified Collision Repair Facility. Be sure to review that page to ensure you are getting the proper repairs on your VW vehicle.
AUTO PAINT SHOP
To provide the best paint repair in the industry, we use GFS Booths to create an airtight painting environment that minimizes contaminants. We also use the same paint materials and equipment as most luxury auto manufacturers.
COLOR MATCHING
Our computerized paint matching equipment photographs your car's paint finish to indicate exactly how to mix the paint to match your vehicle. Our customers often tell us that we've made their vehicles look brand new!
FRAME & UNIBODY ALIGNING
We use state of the art Chief Globaljig frame measuring/alignment and Chief welding equipment to repair your vehicle to factory specifications. The system uses 3 dimensional computerized measurements to ensure precision restoration.
ON-SITE CAR RENTALS
Our on-site pickup and drop off rental program with Enterprise Rental guarantees that you'll never be without a ride. At Total Collision & PDR, we do our best to help minimize disruption so you can carry on with your busy life.
ON-SITE HAIL REPAIR
First, we will perform a complimentary hail damage inspection, and then submit our auto hail repair estimation to your Insurance Company. Your customer service representative will handle all the paperwork, including any supplements (if necessary).
ON-SIGHT GLASS & WINDSHEILD REPLACEMENT
If you have a shattered or chipped windshield, water leaking into your vehicle, or need glass replaced, come see us! We do all glass repair and replacements on-site at a very competitive cost.
PAINT REFINISHING
After the initial prep, our paint technicians apply the necessary primers, color coats, and clear coats needed to restore and refinish your vehicle. We use only the best and latest technology so that you are assured of quality work from the start.
TOWING ASSISTANCE
Do you feel uncomfortable driving your vehicle to our facility for service or collision repairs? Call us and we will quickly schedule a tow to our facility at a very competitive rate.